Kenneth Framton, in his book on "A Critical History, Modern Architecture", in chapter 4 (Place, Production & Scenography, International Theory and Practice since 1962) ,he discussed the imaginative interpretation of Fuller's  project on geodesic domes, Kikutake Marine City, Isozaki Gunma Perfectual Meuseum, Rogers & Pianos Pompidu Center & Fosters Hong Kong & Shanghai Bank. Within the chapter there is no mention of I.M.Pei's work though. However its very apparent from the chapter content that he has argued the advent of technocratic utopia as late modernist avant garde. It is this fundamental obsession led many architects producing shimmering high aesthetic, high tech architecture.The architecture of I.M. Pei resonates the similar traits in architecture, but reducing codes and quotations to scintillating forms in populist sense. It was his idiosyncratic 
obsessions, partly due to his training and partly due to the late modernist ideological emptiness, seeking variations in terms of modern or no modern (post modern). He remained subservient to modernist ideology (modern forms of production). His building managed to establish the fresh dialogue with what is popular yet moderately critical. During his practice he saw various shades of architectural production yet continued to remain saviour of modernism.  
His work, especially "
The East Building of the National Gallery of Art, Washington DC"  showed modernist manifesto with rather soft brutal sense. The architecture of the building is like giant sculpture, boldly scooped out of monolith. The building echos the spirit of purist modern architecture of the west. The Bank of China tower is an another example of purist attempting to depict the consumerist skin through dynamic structural system and architectural system. The Luce memorial Chapel in Taichung, Taiwan, boldly explores the structure and metaphors of praying hand. The architecture is a classic example of high tech and low key in manifestation (often desirable). This projects are in sharp contrast to his contemporaries (global practice) especially Richard Rogers and Norman Foster, who continued to absorb into high technology and high key manifestation.
It wouldn't be slightly exaggeration to state that the architecture has lost its last surviving modernist. Especially in the era of architecture struggling for its position, from metabolism, productivism to post modernism, he could validate his architecture through restrained sense (un-realizable Utopian projections, validation through formal exorcism or cultural rhetorism).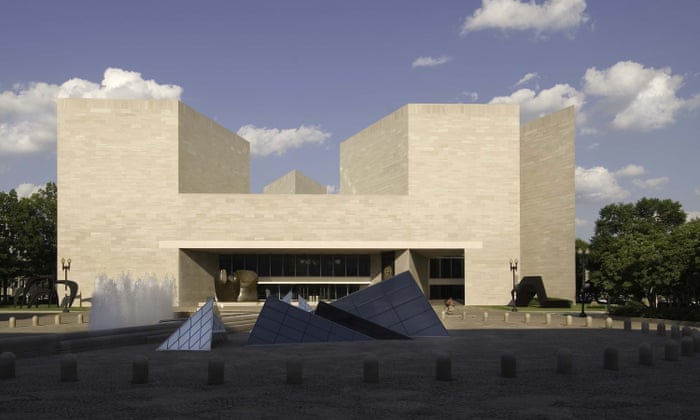 Photo Credit: Manoj Parmar Architects